73
Lets Hop On Board!
Join in by sharing your stories of taking off
Find cheap flights and value for money!
[tp_ducklett_widget]
Airline Iatas cannot be blank.
Scoot Airlines
Scoot has been a pleasant experience for us- even though it was the first time I had ever come across its name from usually flying to and from Australia via Quantas.
Scoot is also Asia/Pacific's Best Low Cost Airline . I actually slept like a baby in less than an hour which I don't normally do. Squashed in economy is no fun for a 6ft tall person like me!
With this airline, the seats are not the whole leather interior, but with enough leg room i could finally stretch out.
I had noticed the meals were generous and the staff was very helpful if you needed anything, No delays of waiting long for anything I requested and I have to say, its one of the most pleasant flights I have had yet.
We all know economy is no fun when it comes to leg room, but this one was GREAT for me! The price was amazing and of good quality service for one of the low cost airlines- it was worth the money. Its one of the first of many- I slept comfortably.
Take Away In The Air- Snack On Board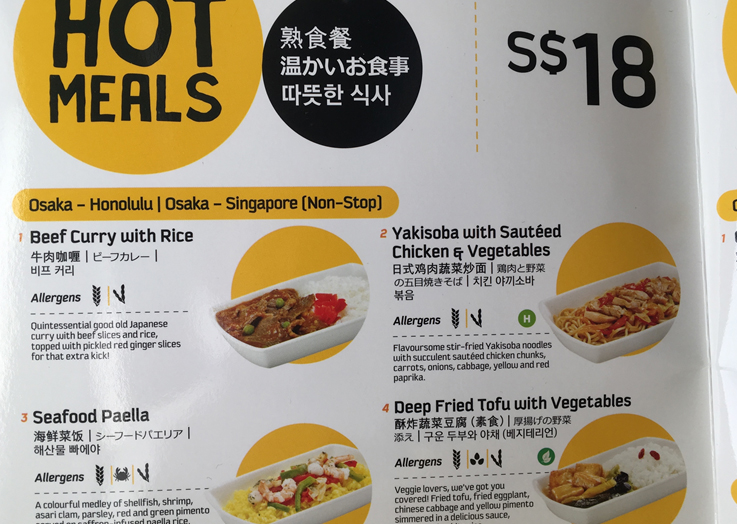 The food is great- I noticed That there was plenty to choose from and the price wasn't bad either
Going on a business trip?
Flying Business class? Now flying on every Scoot service to Sydney, Melbourne, Perth and Queensland's Gold Coast, the airline's Boeing 787-9 Dreamliners feature 35 ScootBiz seats. Recliner chairs and the option to put your feet up and relax.  If you have work to do on board, there is certainly enough room to carry your office in the air and work away!
Overall rating with Scoot
The staff was fast to respond, communicated very well and there was no shuffling from other demanding customers in the way- The job was done effectively without a fuss!
Going Flash With Norwegian Airlines
Norwegian has a pristine red and grey colored seats and I find this airline the comfiest of them all.
If you was lucky like me to have three seats all to yourself, (we know your not supposed to- but many of us been travelling and exhausted to Australia and beyond) then you surely will need a good sleep. I didn't get to check out whats on to watch as jet lag set in, but I did see there was a variety of entertainment so I headed for the music- and slept again! It felt more like I was on a sofa than thousands of miles up in the air- very comfortable.
I was amazed at the light show on board- many people was very surprised and even got their cameras to take photos! This is no white shell plane with plain lighting… its impressive! From my perspective, it felt like I was on a shiny new modern plane with a beautiful interior.
Not only was the seats comfortable, I found the interior very clean and I liked the fact it has, if i remember correctly, a very nice bathroom! I am sure this is the one I almost sprayed a bottle of free perfume mid flight- as it was almost like a hotel bathroom!
Prices – we found that Norwegian offers some great deals on flights and not extortionate either. I was surprised by the quality of this airline and I seemed to have the idea it felt a little faster- it is! With a top speed of 779mph. Now I only thought planes can reach 500mph!
Data from FlightRadar24.com shows the aircraft reaching 649 knots (745 mph) before it enters the oceanic flight stage. Looking to see where your loved ones are now on a plane?
Check out flight radar and see your loved ones current location. Its exciting to know we have the technology these days to be able to see the unseen!
If you are flying to places such as Australia and looking to pay the cheapest prices, around May is the cheapest time to go. This is the time Australia is cooling down and the prices fall. You can still enjoy some sunny days ones that you still might consider hot to us in other parts of the world. It does however rain in May and on wards- but not every where in Asia and Australia!
Preparation is priority Norweigan
On the international long haul flights they serve a three-course meal. Booked a Low Fare or Flex ticket? Then remember to pre-order, reserve your meals.
For the main course, you'll get either a meat or fish dish with vegetables and potatoes or rice. Pre-order meal options must be ordered at least 72 hours before departure. If not, passengers can purchase from the snack bar on board which offers a range of snack foods.
Over all rating with Norwegian
4 star… its certainly worth the money for an economy airline and customer service was great. There was no waving arms to get anything. Great staff!
Qantas
Qantas was the second Airline I flew with When I started out on my adventures back in 2008. I went on the Boeing 747 which to me was enormous at the first sight. If your flying with Quantas- you will surely feel the Australian experience right for jet go! They have the largest fleet size and fly internationally from Asia to Europe.
The journey emphasizes the power of native mobile and tablet applications, and what it can do for enhancing customer service delivery and engagement.
Not only the power in the technology itself, but the exceptional power that comes from the customer journey chain and its multiple touch points and interactions between brand message and customer. Qantas really got this right, the implementation experience outlined below is proof. Oh and for the purposes of this article, the term 'mobile apps' will refer to both mobile app and development and tablet applications.
Next consider the technology.  It was robust and worked a charm; the digital prompts along the user journey were clear and easy to follow for customers, the app showed up with a little red icon in the app store search when you input the letter Q into the search field, the planes network was picked up by all the users personal devices and was easy for everyone to connect to, the app was fast and loaded content quickly providing a very smooth customer interaction.
Food On Board
I enjoyed the food because it was very nutritous!  Full meals supplied with fruits etc and they wasnt shy with the amounts given.
Qantas has a variety to suit almost every type of diet. For example if you are vegetarian- they will cater a meal for you.
Your flight departure time will depend on what will be served. As you can see from the below timings at main meal times, you will be served a meal, while at other times you'll be served refreshments. Note that only refreshments are served on short flights such as Melbourne to Canberra and Sydney to Canberra. Lunch options will include pies, pastries or sandwiches, while dinner services will consist of a hot dinner box option or salad.
Menu Select is a pre-order meal service available on selected international flights for Business, Premium Economy and Economy class passengers.
How do you order? Just retrieve your booking through the 'Manage Your Booking' function and pre-order your meal up to 12 hours before departure, but not before seven days.
One thing I remember from Qantas- I surely enjoyed the good choice of music!
The white and red certainly gives it a clean feel. Once you step on the plane with Qantas, with its Kangaroo logo- you know its for Australia !
Over all rating with Qantas
Fabulous trip, great food and entertainment! I would however, advise if you are flying as far as Australia- dont forget to pack some flight socks and walk around as often as you can. Spaces can become a bit squashed if you sit for long periods of time- especially in economy. The food, staff and overall experience was very pleasant.
What is your favorite airline?
Feel free to share yours here!
All the best for your holidays
Suzy@bonvoyageabroad