84
Book flights to France and accommodation with our fare compare
Thinking of planning a trip? Fly to France on a budget, book your car hire and hotels with us.  If you are planning to travel in summer or as late as Christmas, grab a bargain now- our travel tickets sell out fast!
From budget to luxury holidays- we have got it all covered.
Want to get in the mood for a french visit? Read on why France just might be the best holiday yet…….
This blog covers
FRANCE & BREXIT- How will it effect your holiday?
FLY TO FRANCE
THINGS TO DO IN FRANCE ALL YEAR  ROUND
TOUR DE FRANCE & SPORTS ON HOLIDAY
BEACHES IN FRANCE
CAMPING IN FRANCE
FRANCE IN A MOTOR HOME/RV/CAMPER
HOW TO HIRE A CAR IN FRANCE
DINING IN FRANCE
SHOPPING IN FRANCE ON HOLIDAY
FRANCE IN AUTUMN/Fall
THINGS TO DO IN FRANCE IN WINTER
CHRISTMAS IN FRANCE
NEW YEARS EVE IN FRANCE
FRANCE & BREXIT
UK may have cut ties with the European Union (EU) but nothing much changes in regards to what a great holiday you can still enjoy here as much as you could ever before.
Make sure you have all the necessary travel documents- and away you go. If you are coming from UK- I can tell you the french are just as welcoming *take it from a UK resident living in France* and the Euro tunnel will proceed as normal. I assure you- there is nothing to worry about. Just make sure you have a valid passport before you go. For more information see here https://www.gov.uk/guidance/passport-rules-for-travel-to-europe-after-brexit
Which ever part of the world you come from, find out why France may bring you the best holiday and why you must visit here once in a life time.
TRAVEL TIP:
A little planning ahead can be so worth while- the earlier you book your flights to France  from your travel date, the more you will save money. Online is the best form of booking. If you go to your airport in a frantic rush- you will find that you will be paying double the price. The same applies to all forms of travel unless there are set prices in a  car hire depot for example but your best bet is to compare prices online.
FLY TO FRANCE
France is a great country itself but also has some great places to visit on either side which is perfect for a road trip.
You can take a trip to Spain, Italy, Germany and other parts of Europe if your really in the mood for exploring. France is a great starting point to discover other cultures and enjoy their cuisine.
Every country has a certain stereotype form those that have never been and I certainly have to laugh looking back at the image I had in mind.  Before I had got here in France, I thought there would be men with curly beards, onions/garlic around their necks and assumed everybody ate frogs legs and snails. Its not so. France is so far from that in reality and so much to discover! Book your flights to France and find out what this spectacular place has to offer.
What has France got to offer? They love the outdoors, summer is made the most of with lots of music and dancing, water sports and french design certainly wins above all else! If you love fashion and design, you will be spoilt for choice in Paris!
When our sizzling sun has gone to rest down under in further places, you can still be amazed at how much fun this place is.   As you already know, its the last of our winter here in Europe as I am writing this post. There are still great things to see and do if your visiting France any time of the year.
THINGS TO DO IN FRANCE ALL YEAR  ROUND
France likes its outdoor life in both summer and winter. With temperatures soaring as much as 40 degrees in summer and -18 in the winter- you sure can get the best of both worlds. Hot sun and beautiful snowy scenery when it comes to January through until March.
French love to travel and you will often see lots  of people with RVs/camper vans. Not just the french, you will find lots of other people from other countries hiring out RVs and cars and off they go camping all over Europe.
France is just as entertaining as its surrounding countries and will bring you great holiday memories at an affordable price.
Here is a few ideas just to get you started on your holidays when visiting France:
Camping by tent, RV/camper van hire and staying on campsites with lots of amenities *swimming pool and on site entertainment
Fishing trips- millions of fishing lakes to enjoy and camp out
Romantic breaks for couples
Water sports- surfing, kayaking and windsurfing.
Beach holidays- France has some surprisingly beautiful beaches to discover in the south and the west coast
House sitting- its becoming more common these days- looking after pets, free lodgings- just simply pay for the flights!
Discover life in french winter- beautiful snowy mountains  and cosy chalets
Nightlife- France has some great bars and clubs to enjoy- even out in the snow in ski resorts! If you love a youthful theme and like your music, then there is no shortage of that here.
Backpacking- looking for adventures? Get just that from 16 Euros a night!
From my experience, backpacking would be a great suggestion if you are going as a group of friends or with your partner if you plan on staying for less than a week. They are fun sociable friendly places you get to meet other like minded people who love travelling from all walks of life. There are countless hostels in Paris and other regions of France you can travel around. There are places to be sociable on every corner of Paris as there's no shortage of bars here.
TOUR DE FRANCE & SPORTS ON HOLIDAY
France likes its outdoor sports. I am sure you have heard of Tour De France when France races to its finishing line in cycling competitions. People flock from Australia and other countries where they join in with their own packed bicycles to enjoy around the event. From sea to land- there are plenty of activities to do!
Which ever country you are coming from- you can still pack a surf board,  a racer bike or a snowboard to look the part. French also love kayaking and quite often you will see them at campsites where you can also hire out a kayak for you and each of your family and friends.
As you may gather, French love bicycles and you wont go short of places to rent them on campsites and in the alps where you may enjoy a spot of down hill racing. People of all ages here stay fit and healthy- there is no age gap on when to leave your bike to rust!
BEACHES IN FRANCE
The beaches here are aplenty. From the west  is entertaining summers of stage filled campsites and night time entertainment on the coast to the south of sophisticated famous areas such as St Tropez, Cannes, Monaco & Nice to discover.
If you are looking for a more scenic route. I assure a road trip and out side the cities will not disappoint you- you get to visit the real France other than the hustle and bustle of busy Paris. You can still find beaches nicely swaying with palm trees  and over all enjoy the tranquillity that France certainly loves.
CAMPING IN FRANCE
Despite all the glam of Paris, you can still enjoy France on a budget with even more beautiful views! The further away from cities- the more beautiful it gets. Then you will get to experience the real side of France other than Paris.
That is the thing you will discover about France- you don't need tons of money to enjoy it here. We have the weather and they just love the outdoors! Hire a bike and you can go as far as touring from one end to the other. It is quite popular here- people pack their camping kit and off they go!
Taking the kids on holiday? They will certainly enjoy here as much as anywhere else mid summer while you also get to enjoy yourselves.
Camping is the norm here. When summer arrives, the french pack up for holidays and by August,  you may wonder in certain areas why it is so quiet- all the french are on holiday!
There are so many campsites in France- you will be spoiled for choice. Camping is so cheap here. You could spend all summer pitching! Its like get up and leave your house- (we laugh) enjoy the summer outdoors instead!
If you have got a lot of time to spare. travelling around France to different campsites are not only great on a budget, but also memories to take with you that last a lifetime. Enjoy an affordable break from March all the way to October when the campsites close. Simply book your flights to France and arrive at your destination.
Camping is awesome for both kids and parents- its a great holiday all round with nightly entertainment on the large campsites and beaches near by. You can surely enjoy a dance or two, fitness classes and activities for the kids. We love France for this!
From as little as 13 euros a day to pitch a tent or park your motorhome/RV
CHECK OUT FLIGHT PRICES TO FRANCE
FRANCE IN A MOTOR HOME/RV
You can enjoy the whole summer travelling around with freedom to go where you choose. This can cut the cost  on expensive hotels if you would prefer the outdoors.
If you get the chance- one great way of getting around France is by renting an RV/camper van. You have the freedom to move around the country without having to stay in hotels.
There are many 'Air de service' where you can top up your water and within distance of camp sites. There are also free parking in France especially for those with an RV/camper van.
Staying on a campsite could be much more quieter and in a more controlled setting so that nobody disrupts the neighbours with loud music etc. I have only experienced this once on free parking so they are not all like that. When you stay on campsites though- you can enjoy the pool, music, entertainment and you have showers and everything you need right there.
NEWS FLASH! – SOON YOU MAY WELL BE ABLE TO BOOK MOTOR HOMES FROM OUR WEBSITE- COMPARING ALL PRICES FROM WORLD WIDE LEADING BRANDS. 
If staying in a tent or a motor home around France  is not your thing- you can always ask for staying in a static mobile home. They are generally kitted out with everything you need plus you can hire extra bedding  at reception. Campsites are able to give you plenty of maps and tourist information so you can make the most of your holidays.
Mobile Homes in France
Dont speak french? Not to worry- there is always people on campsites that speak English as this is necessary for them to help clients.
HOW TO HIRE A CAR IN FRANCE
Looking to rent a car abroad and have the freedom to roam around?
You can check out our car hire. Whichever you brand you wish to go with- we will take you there. You simply type in a pick up point and time- its that easy! Click below
DINING IN FRANCE
There is something about France that makes their coffee shops and restaurants feel more elegant than anywhere else. Grab a cafe and croissants in the morning and take in the beautiful culture of France you wont find anywhere else.
If you looking for fine dining or a Mcdonalds (now why would you do that in France ha ha) I am sure you will find something different to enjoy while you stay.
French really love their dining and the chefs enjoy making a fine dish, so you can be assured food here is great. They certainly know their stuff when it comes to quality and presentation.
Of course next to mention is the wine! Enjoy a good Merlot, Bordeaux, Pays D'Oc or Chablis.
French are famous for their wines. They have vin yards all over France so you will get to enjoy the best wines out there.  So be it summer or winter, treat yourselves to some fine dining- you sure wont regret it! There are plenty of chateaus that sell their own wine so go ahead and grab a bottle. There are wine tasting days you may just want to discover the best regional wines and get to know the locals.
French love their picnics- you don't always have to spend an arm and a leg to get to enjoy France. You will find in summer its common lots of people take their camping chairs to a lake and do as they please or cook up a barbecue somewhere. Now that doesn't have to be expensive either- you can find throw away barbecues in shops everywhere at about 6 euros each!
Looking for recommendations on places to dine? If your visiting Paris. lets Count down the top 5 restaurants in Paris to visit all year round
Opening Times:You may start to realise as times go on- restaurants are only open at certain times not like other countries where they have a more 24 hour culture.
SHOPPING IN FRANCE ON HOLIDAY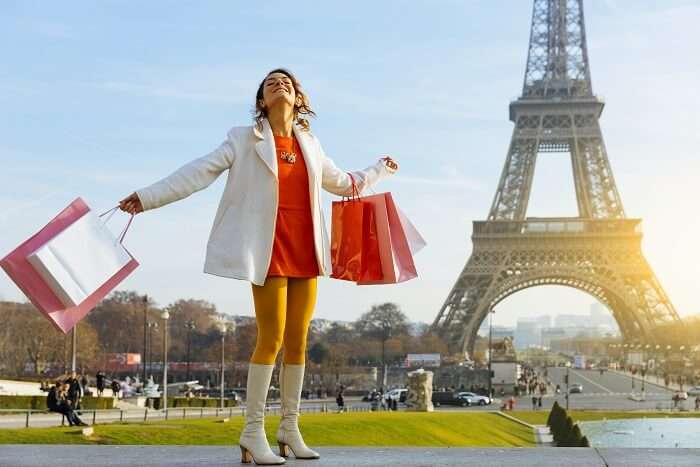 France is not a 24hr place as you are used to so be prepared for that. they prefer to have their day done at set times.
So you cant wake up in the middle of the night for some rock and roll shopping at 3am or forgetting something at 10pm- the shops and restaurants will be closed in most places.
Shops are generally shut after 8.30pm *we know- but after a few days you get used to this- just get everything you need in the day and it also means you can relax at night- which is even better!
General hyper market shops close by 8:30 PM hrs – 18:30hrs in french time and if you are lucky you may come across little shops like Vival or Monoprix- they are very handy to have. You do however come across Monoprix and Vival shops that are sometimes open a little later.
If you are wondering about eating out, the restaurants are the most busiest at lunch between 1 and 2pm and 7pm opening times again when the majority of France eats together! I was surprised at this too- but its is part of french culture that they do have set times for meals.
French market in Annecy- The french Alps. Stunning city of flowers, restaurants and lake near by with mountain views.
Like fast food?
You can find plenty of take away's around Paris if you wish, from kebab shops to chinese buffets but you have got to try some french foods while visiting here.
You may find in winter there may be less places open and generally quietens down after August when the kids are back at school. In rural France, you will find that there are not that many places open, since they are far from a city.
You have probably heard some great things about Paris if you have never been- The great brands of high fashion, cosmetics, glossy magazines like Vogue, its love of beautiful buildings et "je ne sais quoi" with french styles.
It is truly is a shoppers dream if you wish to splash out and look good! They are just a few examples of whats great about Paris, but believe us, there is so much more to discover in France. With the saying goes France is the size of Texas, you wont be short of places to see.
FRANCE IN AUTUMN/FALL

Autumn is the perfect time to enjoy bike rides and some scenery! You can still enjoy here once the hustle and bustle of June, July & August. Campsites are open until October and we generally can still enjoy the sunny weather.
There are still lots of parks to choose from, beaches can be enjoyed on a quieter scale. When I worked on campsites- some people would come before the busy season or just after- you have much more to see with less queuing and less people. You may find some attractions still open but after August it generally quietens down.
Autumn is a perfect time to go and discover the historical side to France where you can appreciate its beautiful architecture and appreciate the hard work that went in to its craftsmanship. You must visit rural parts of France to enjoy looking at chateaus and get a feel for what the real France is like and was- back in the day.
You can also explore local churches and cathedrals if you appreciate beautiful places.
Rural France is ideal at this time of  the year – Visit churches, cathedrals and cosy coffee shops.
Autumn is such a lovely time of the year for sight seeing as much as you can and take in the french designs,- they took years to build and still withstand the hands of time and weather.
You might also appreciate seeing french vines all over rural France where they collect and prepare the finest wines from selected grapes.
FRANCE IN WINTER
Just when other parts of the globe are hibernating to avoid the cold, France comes to life when the ski season starts in the french alps. People come from afar enjoy the slopes and cosy chalet hotels while they stay. You can learn how to ski, snowboard or generally take in the mountain views.
See our list below which and when the ski resorts close. They are generally open from mid December.
Ski Resort (Ski Area)
Courchevel (3 Valleys)                                                                                   19/04/20
Les Menuires (3 Valleys)                                                                              26/04/20
Meribel (3 Valleys)                                                                                          26/04/20
Val Thorens (3 Valleys)                                                                                 03/05/20
La Rosière (Espace San Bernardo)                                                           24/04/20
Alpe d'Huez (Grand Domaine)                                                                    25/04/19
Flaine (Grand Massif)                                                                                    19/04/20
Chamonix (Mont Blanc)                                                                               03/05/20
Megeve (Mont Blanc)                                                                                      13/04/20
Montgenèvre (Monts de la Lune)                                                              25/04/20
Bourg-Saint-Maurice (Paradiski)                                                             25/04/20
Les Arcs (Paradiski)                                                                                       25/04/20
La Plagne (Paradiski)                                                                                     25/04/20
Peisey-Vallandry (Paradiski)                                                                      25/04/20
Avoriaz (Portes du Soleil)                                                                             19/04/20
Sainte-Foy-Tarentaise (Sainte Foy)                                                          13/04/20
Les Deux Alpes (Super Ski)                                                                          25/04/20
Tignes (Tignes Val d'Isere)                                                                          03/05/20
Val d'Isere (Tignes Val d'Isere)                                                                  03/05/20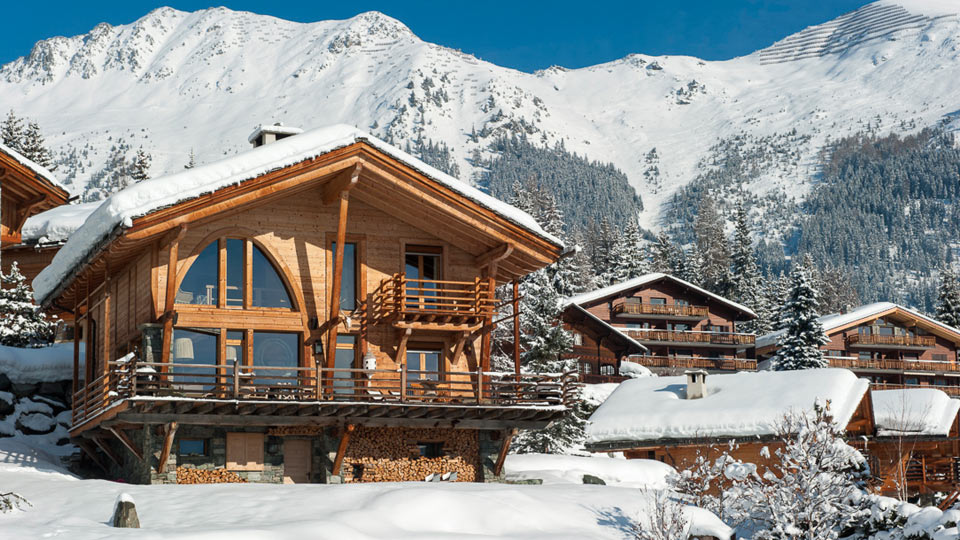 Typical chalet style in the alps.
Cosy on the inside with breath taking views of the mountains. You can also find some chalets for rent if you prefer to have one privately.
When you book a chalet, you a re generally looked after a freindly team that speaks english and looked after by a chalet host who can share tourist information and where to get your ski and snowbaord hire. Never been skiing or snowboarding? Theres always a first- classes are usually held in groups- so not to worry you wont be the only one falling or not quite getting to pro position in a day- its just for fun!
Check out popular deals in Chalets in Courchevel below, For a full list of chalets to visit, simply choose a destination in hotels and you will surely find the best priced chalets there.
CHRISTMAS IN FRANCE
Are you curious of what it could be like spending Christmas dinner in France or in the in the famous capital of Paris? Enjoy alpine food or a posh setting in the heart of Paris.
Hit the button below to find out why Paris holds so much Christmas magic in this winter wonderland!
You must visit the Christmas market at Champ d'Elysees with a rich red carpet and lots of Christmas stalls to enjoy a mulled wine and grab some souvenirs along the way. The whole experience is quite cosy and in full view of the Eiffel Tower stands above.
You can ice skate your way around a romantic ice rink below like Torville and Dean or take the kids for a magical Christmas they wont forget. Who ever your travelling with, Christmas is fabulous here.
The hotels I have stayed in were very welcoming, food was excellent and through out Christmas and new year- its such a jolly atmosphere- too good to miss. Book a hotel in France or a back packing hostel here
Well take it from me being there myself- the whole experience is unforgettable. Magical is the word and its amazing how many travellers you see around at Christmas time- its surprised me!
Appreciate the beautiful buildings here that have a luxurious style. If you are visiting Paris and want to splash out on a beautiful hotel then I would definitely recommend The Ritz- Once named the home of Coco Chanel.
Enjoy some luxury in winter
Coco Chanel Suite @ The Ritz- Paris
Taking the kids to France At Christmas?
They might just love Disney Land Paris at Christmas and as a matter of fact any time of the year!
With Over 50 attractions offer magical experiences and exciting adventures for young and old alike. meet your favourite Disney Characters, be amazed by colourful parades and breathtaking shows and
At Disneyland Paris, your spoilt for choice with more than 50 restaurants: the perfect family break! You can actually stay on resort in a Disney hotel if you prefer.
For more information and booking see here https://disneylandparis.com
There's nothing more magical than Christmas at Disneyland Paris.
Feel the wonder of real Christmas magic coming to life, only at Disneyland Paris from 9th November to 6th January. Kids holidays in Disney land will be exciting, full of adventures and your kids are just going to love it!
And Finally……
NEW YEAR IN FRANCE
France is a great way of celebrating new year and they certainly know how to Party! Like us- they still enjoy fireworks, a great wine or a home hosted family get together. Coming from abroad- your hotel or where ever you stay will stil make sure you join in the new years celebrations.
France is affordable for students, couples and great for family entertainment. Book your flights to France today to enjoy a great summer or a snowy season on the slopes!
'
Like the sound of France? Which sounds most appealing to you? Have you been before?
Check out today's deals and remember to book early!
Wishing you the best for your holidays
Susan Kiely
Manager & Founder @ BVA Bookings
Dont forget to check out my other blogs-
Editors Picks- Best Products To Buy 2020
Bicycle Touring & Camping Europe In 2020/21
LOVE INSTAGRAM?